Turkey is a fantastic place to study, with more international students than any other country and an amazing range of universities and courses.
Study in Turkey
Thinking of studying in Turkey? You can immerse yourself in the Turkish language and enjoy a vibrant cultural life, while benefiting from top tuition at world-renowned universities. For more information visit the Study Turkey website – the official site for Turkey's universities and higher education colleges.
WHY TURKEY?
THE BRIDGE TO THE WORLD
You have many reasons to come to Turkey! Turkey is an attraction to everyone in the world because of the spiritual and physical features which are unique to each single city. For example, İstanbul is the only city in the world that connects two continents. The city, which is located in both Asia and Europe, has been the capital city for many civilizations for thousands of years throughout its history.  Turkey is more than a bridge between two continents. Actually, Turkey is a country in which East and West meet in a much broader sense.  Turkey has been successful in blending these two cultures and being home to cultural and historical richness and legacy for thousands of years.http://www.studyinturkey.gov.tr/
A WORLD OF SCHOLARSHIP OPPORTUNITIES
The chance to study abroad is a dream for many students, especially in today's global era.  According to the UNESCO, more than 3,6 million students were enrolled in higher education abroad in 2010, and the number is increasing every year. In this challenging global market, there are a wide variety of scholarship opportunities in Turkey available just for you. Many of these scholarships are provided by the State.
For more information, please visit http://www.turkiyeburslari.gov.tr/index.php/en/turkiye-burslari/burs-programlari
http://www.studyinturkey.gov.tr/
A PLACE FOR LIVING!
The experience of studying abroad is more than just attending a school in a foreign country. So, when deciding where to study abroad, you should first ask yourself where you want to live.  With its cosmopolitan cities and small towns, Turkey offers a variety of cultural experiences to international students. Bringing together different cultures, religions, people, lifestyles and definitely different cuisines, with its unique location, Turkey has served as a gate to Western World for Eastern cultures and to Eastern World for Western societies.
Weather is another important consideration when you decide to study abroad. Turkey is one of the few countries in which you will enjoy the beauties of all four seasons thanks to its geographical position and climate. Being surrounded by three seas, Turkey is an ideal destination for sun and swimming in the summer and skiing in the winter.
http://www.studyinturkey.gov.tr/
COST OF LIVING AND STUDY
The cost of study and living will be your other consideration in your study abroad decision. Compared to other international student destinations, Turkey offers significantly lower annual tuition fees and much lower living expenses. According to the Mercer's 2013 global cost of living rankings, Turkey's metropolitan cities are in the very bottom row of the most expensive cities list.
http://www.studyinturkey.gov.tr/
A DOOR TO YOUR DREAM JOB
One of the main questions you will have after graduation is "what is next?" International students graduating from Turkish universities have a lot of options including, pursuing a graduate degree, returning back to home with a widely accepted diploma or finding a job in and out of Turkey. In addition, international students are able to work part-time on campus during their education.
Turkey is progressing towards being one of the leading economies of the world with its developing and growing economy.  The number of global brands doing business in Turkey and working together with Turkish brands is increasing.  As of June 2013, the number of international companies operating in Turkey is 34,000, 50% of which are companies from European Union countries.
As Turkey is a favorite country for international investors, you can also have the chance to work in one of these international companies. You may also witness that your classmates and other friends you make here in Turkey achieve significant success in their careers in Turkey and even in the world. So, you can use these contacts to open the doors to new opportunities for yourself.
http://www.studyinturkey.gov.tr/
QUALITY OF EDUCATION
Turkish higher education system has developed significantly in the last few decades in terms of both quality and quantity. Turkish universities now offer a rich field of choices for international students.
The quality of the system is also reflected in international ranking lists. According to The Times Higher Education BRICS & Emerging Economies Rankings 2014, there are 7 Turkish universities in the top 100 university list, and 3 of them are in the top 10. In addition, 9 Turkish universities took place among the top 800 world universities ranking by Quacquarelli Symonds (QS) in the UK and 19 Turkish universities took place among the top 1000 world universities ranking by METU Informatics Institute.
Turkish universities offer high quality studies and are an integral part of the European education space. There is an increasing number of universities offering programs taught in English, and these include medicine, engineering, humanities, business, and finance. Turkey is part of Bologna Process since 2001 and also a member of many different international platforms. What this means is that, first all students can continue their education in other countries with ECTS (European Credit Transfer System) and second they can get their diplomas recognized by other countries.
http://www.studyinturkey.gov.tr/
UNIVERSITY-INDUSTRY COOPERATION
Regarding the link between university-industry, starting with the year 2000, many techno-parks and technology development centers have been established within the university campuses. The Law on Technology Development Centers, which entered into force in 2001, draws the framework for the legal status of these institutions. As of 2014, there are 32 technology development centers operating and an additional 11 are under construction in different universities. Associate Degree qualifications are also included in Turkish higher education system. Within this degree, universities offer two-year programs, all of which are vocational oriented and at the end of the study period, graduates are expected to be employed as intermediate staff in related sectors. The curriculum design of these programs is done in such a way that gives the student the opportunity to do their internships in firms of the related sectors.
http://www.studyinturkey.gov.tr/
Our #TurkeyIsOpen campaign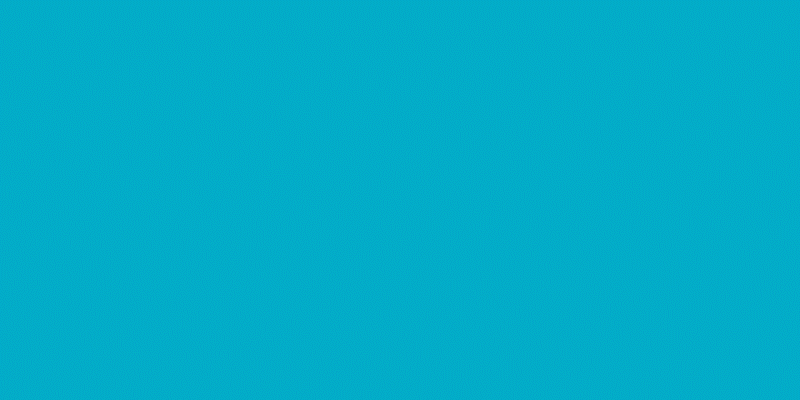 It shows the world that Turkey remains entrepreneurial, international and full of creativity and possibility. It reassures the more than one million foreign nationals who live in Turkey that they will always be welcome, and that any form of discrimination will not be tolerated.
Turkey is the best country in the world. We're entrepreneurial, international and outward looking. The key ingredient of our country's success has been the flow of brilliant ideas and talent from across the globe. Our country is comfortable in its diversity, proud of its history and optimistic about its future. Turkey is open.
Our #TurkeyIsOpen campaign